Yom Hashoah: Holocaust Remembrance Day


TUESDAY, APRIL 17, 2018, 4 – 5PM
BSB Lobby 
RSVP by going to the NYMC Calendar event here

 and clicking the Sign Up button.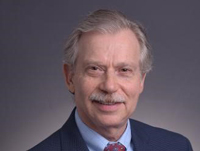 New York Medical College invites the community to the Yom Hashoah Lecture on "The Origins of Pernkopf's Anatomy Atlas & the Role of Nazi Medicine in the Holocaust"
Keynote Speaker:
Howard A. Israel, D.D.S., internationally known for his work as a clinical researcher and expert in the field of temporomandibular joint disorders, surgery and arthroscopy, He played a major role in the discovery and recognition of the Nazi origins of the famous classic anatomy book, Pernkopf's Anatomy, leading to many other discoveries and issues surrounding biomedical ethics. Dr. Israel is professor of clinical surgery at Weill Cornell Medical College, adjunct professor and course director for pain and anxiety control at Touro College of Dental Medicine at New York Medical College, and director of the New York Institute of Clinical Oral Pathology. Previously he served as professor of clinical dentistry at Columbia University School of Dental and Oral Surgery.
---
Introduction: Marie T. Ascher, M.S., M.P.H., The Lillian Hetrick Huber Endowed Director Health Sciences Library
Candle Lighting: Anne Bayefsky, M.A., M.L.H., Director, Touro Institute on Human Rights and the Holocaust
Remarks: Matthew Pravetz, O.F.M., Ph.D. '88, Professor of Cell Biology and Anatomy, Program Director and Assistant Dean for Basic Sciences
Closing Prayer: Rabbi Moshe D. Krupka, Executive Vice President, Touro College and University System
---
This event is free and open to the public. Light refreshments will be served.