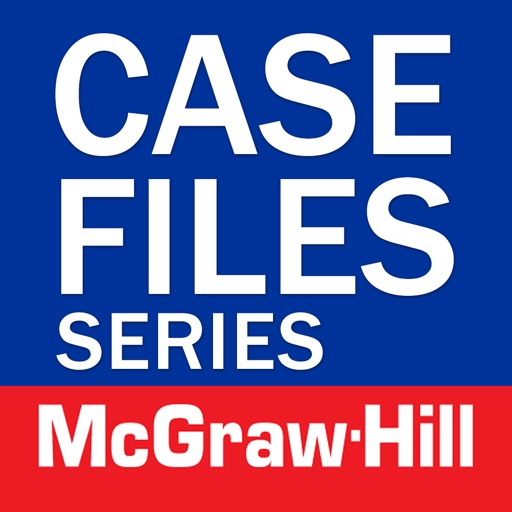 The Case Files Collection is a valuable resource for coursework and clinical rotations and to enhance preparation for shelf exams and the USMLE. Each case includes a complete discussion, clinical pearls and references, definitions of key terms, and USMLE-style review questions with detailed explanations of the correct answers.
Specialties covered:
Anatomy
Anesthesiology
Biochemistry
Critical Care
Emergency Medicine
Family Medicine
Family Medicine
Gynecologic Surgery
High-Risk Obstetrics
Internal Medicine
Neurology
Neuroscience
Obstetrics and Gynecology
Orthopaedic Surgery
Pediatrics
Pharmacology
Psychiatry
Surgery
Access: http://CaseFiles.mhmedical.com.   Some features require a MyAccess account. Users who do not already have a MyAccess account (via Access Medicine), will need to create one.  Click the dropdown menu in the upper right-hand corner where it says New York Medical College and click on Sign-In or Create a Free MyAccess Profile and then choose Don't Have a MyAccess Account?
If you have any problems or questions, feel free to contact Melissa Spangenberg in the library at melissa_spangenberg@nymc.edu or 914-594-4203.